During his lifetime, Sri Chinmoy met and inspired countless people around the world. This is a small selection of how people from Presidents and Popes to ordinary spiritual seekers related to Sri Chinmoy.
Kind words from Global leaders
More kind words by Global leaders
---
Stories about Sri Chinmoy
Sri Chinmoy's meetings with global figures such as Mother Teresa and President Mikhail Gorbachev
Video of Sri Chinmoy's meetings
Stories
---
Stories by disciples of Sri Chinmoy
In this section, disciples of Sri Chinmoy share their experiences following Sri Chinmoy's Path.
Stories and videos by Disciples of Sri Chinmoy
---
Media Coverage
Sri Chinmoy received substantial media coverage about his meditations, peace concerts, running races, weightlifting and endeavour to be of service to the world.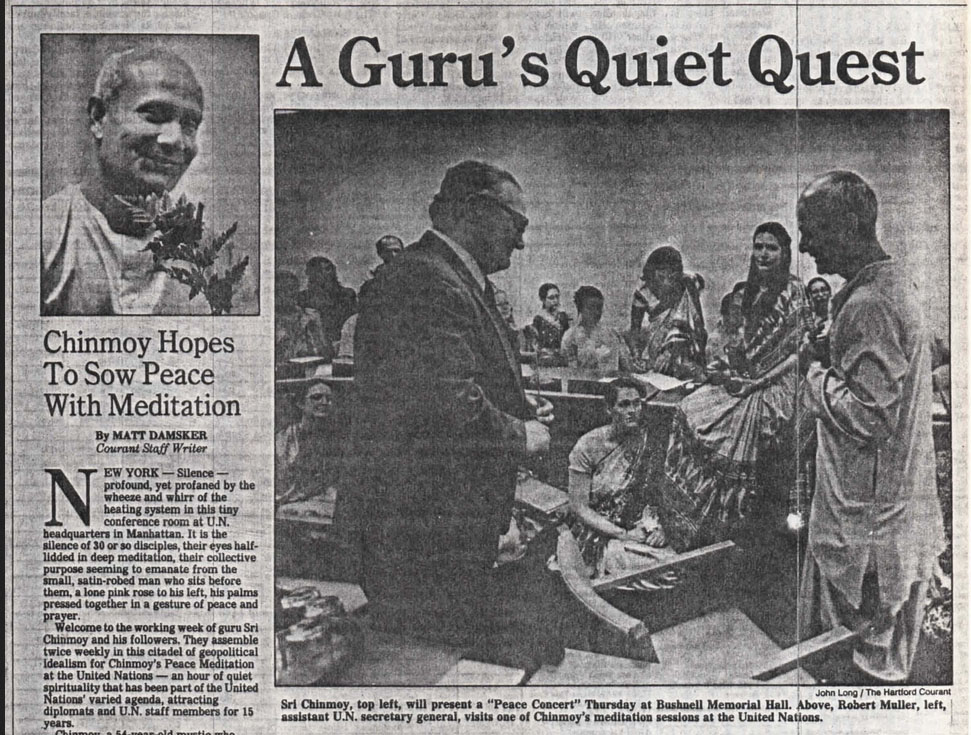 "New York – Silence – profound, yet profaned by the wheeze and whirr of the heating system in this tiny conference room at UN headquarters in Manhattan…" A Guru's quiet quest