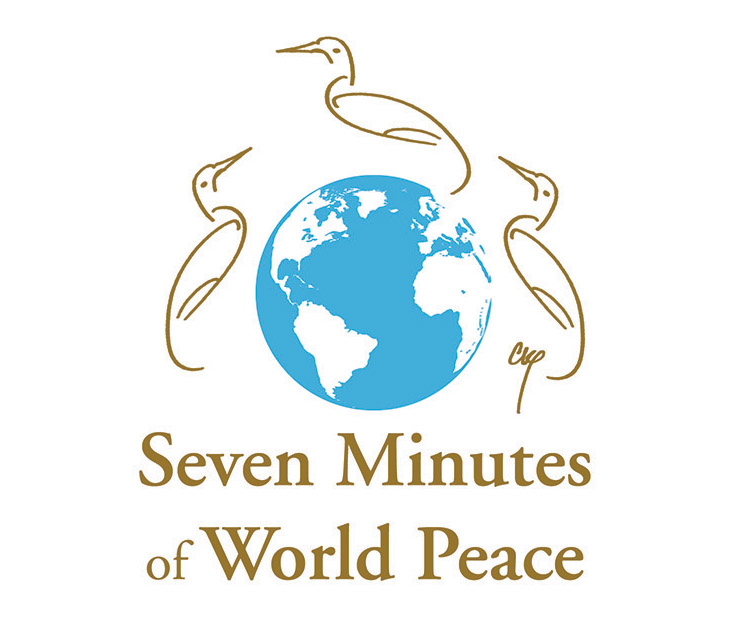 "Imagine the beauty of an earth without tears."
– Sri Chinmoy
Seven Minutes of World Peace
On the International Day of  Peace
Tuesday, September 21
9:00 – 9:07 AM  (New  York time)  All across the  Globe
You are warmly invited to join Seven Minutes of World Peace, a global, simultaneous yearning for peace through meditation and silent prayer on Tuesday, September 21,  9:00-9:07 AM  (New York time).  Seven Minutes of World Peace unites individuals, spiritual, educational and service groups, and non-governmental and governmental organizations around the world in an invocation of peace. It recognizes that peace on earth cannot be thrust upon it, but will grow from within the hearts of human beings living on earth.
"If we can invoke peace and then offer it to somebody else, we will see how peace expands from one to two persons, and gradually to the world at large," says founder Sri Chinmoy.
Individuals are welcome to participate at a location of their own choosing or join with others to create an inspiring program, interposed with seven minutes of silence from 9:00 – 9:07 AM (New  York time) on September 21. To let us know about your participation, or for further information, please contact us here: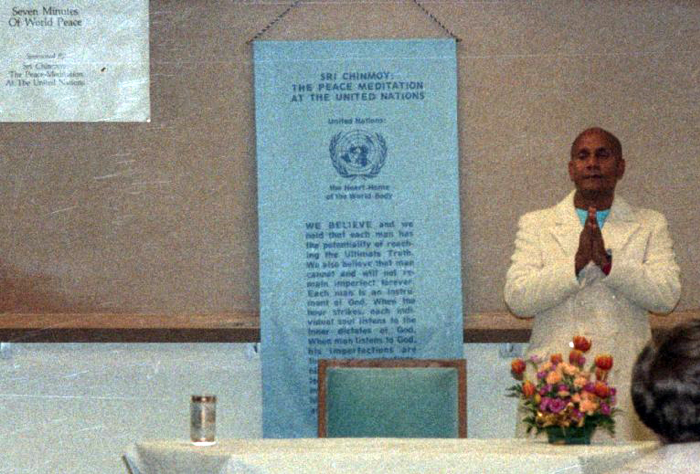 Sri Chinmoy offering a meditation during the inaugural Seven Minutes of World Peace in 1984.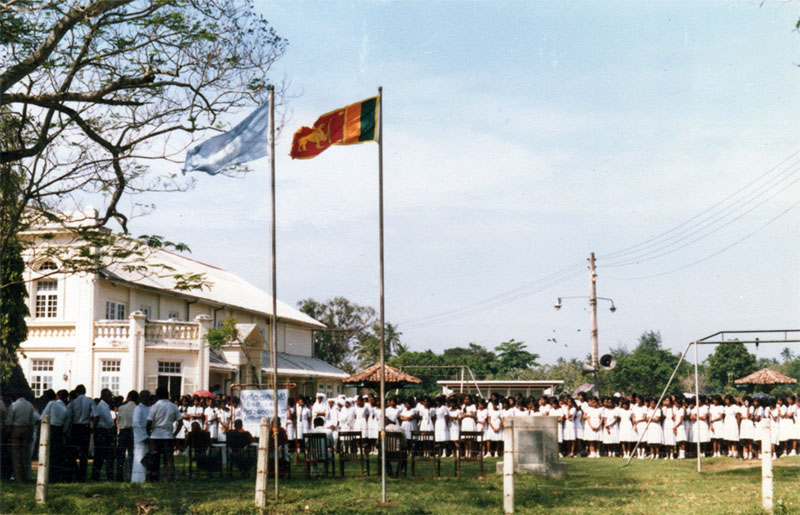 In Sri Lanka, the United Nations Association included Seven Minutes observances in their planned 1985 UN Day event (the first "Seven Minutes of World Peace" being held on UN Day). Over 70,000 people joined in 1986, and many more in subsequent years.
"The inner life is not the life of isolation. We dive deep within early in the morning.  Then, when we enter the outer world, we bring forward what we have received from within and we try to offer this to the world at large…The inner life we practise through our prayer and meditation, and the outer life we practise through our dedication to the cause of humanity."
"Imagine the beauty of an earth without tears."
– Sri Chinmoy